Therapeutic Support (PPA, Theraplay, Gateway)
We know that looking after children who cannot live with their birth families can be very rewarding but also has its challenges, as these children have had early life neglect or trauma, so our job is to help foster families care for children in a way that will give them the best outcomes possible. So we have Parks Parenting Approach (PPA), which is based on attachment focussed parenting, when families first start to foster they may not know much about attachment but we offer a huge range of support and training to help them gain this knowledge.
We are always there at the end of a phone, to give advice and listen, we have monthly support groups where foster carers get together and support each other, our therapeutic social worker runs these groups so is able to advise foster carers about how best to manage any challenges. There is extensive training regarding attachment provided by our Independent Therapist.  Where we have local authority agreement our Independent therapist provides Theraplay or other therapeutic interventions with individual families and with individual children alongside their foster carer/s.
At Park Foster Care we are very lucky and we work closely with Gateway Psychology, who provide a wide range of services, including carer consultation, individual support for young people and training. They are always on hand to support us with advice and guidance.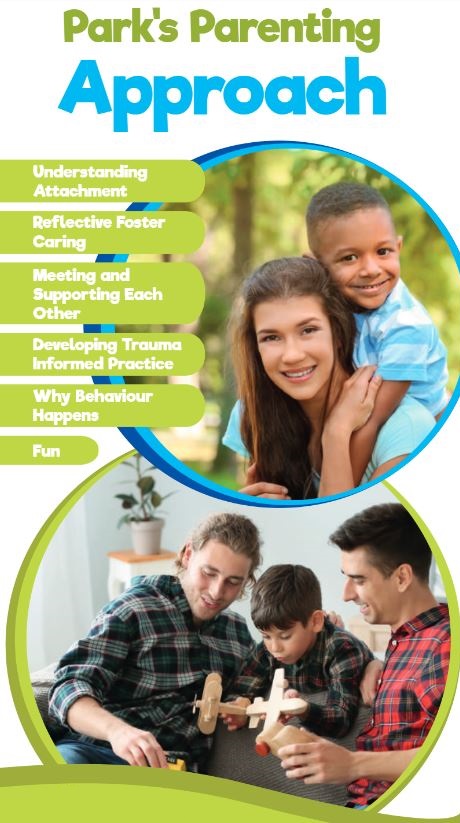 Download our PPA Brochure
Park's Parenting Approach (PPA) is our therapeutic attachment based model of parenting
If you are considering becoming a foster carer, please get in touch.